Bingo seems to have been a pastime of happy Britons for many years now but are many lovers of the game aware of its early origins in Italy around 500 years ago or the fact it was originally called Beano before being misheard and consequently renamed Bingo? Beginning as a game to play with the family to pass a quiet afternoon, it is still enjoyed in its native country today. The success of the game lead to it spreading to other parts of Europe with the French naming it 'Le Lotto' in the 1700's before the Germans adopted it as a simple way to help children improve their mathematic skills several years later.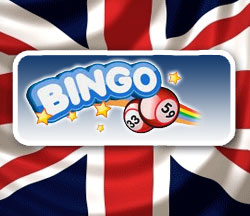 Here in Britain it has mainly been enjoyed as a relaxing hobby with claims of its British roots being made by a Mr Eric Morley, owner of a mega bingo company, who later claimed to have invented the game from nowhere. However, it is realistically believed that some of our soldiers picked up a variation of it during time based in Malta in the 1800's. After the commercialisation of the game and change to government laws in the 1960's, Bingo has gone from strength to strength becoming one of the country's much loved pastimes. Thanks to the Internet it has also made the move from land based bingo halls to thousands of websites such as Chitchat Bingo which entertain millions of players each year in their own homes.
Another now much loved game played across the British Isles didn't however have the same enthusiastic welcome. Poker arrived at our shores in the middle of last century but wasn't well received and was seen as too complicated and not quintessentially British. By the 70's, it was still rare to find a licensed table to play on in the country. Thanks to a televised programme in 1999 and the introduction of newer versions of the game such as 'Texas Hold'em' becoming popular on both tables and online too, our attitudes have changed too making it another much loved pursuit.